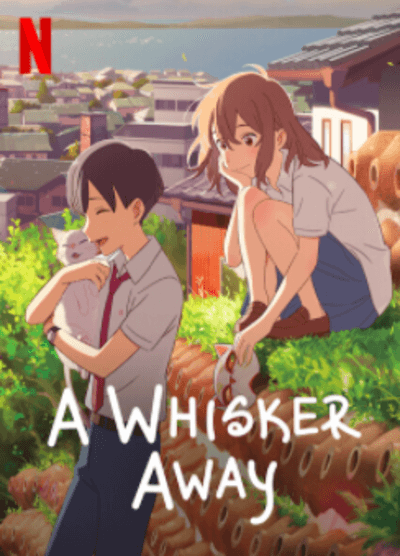 While watching A Whisker Away, it dawns on Ethan and Mike, they are finally not watching masterpiece level anime for the podcast. A Whisker Away centers around a spunky girl who just can't make a friend at school. She wishes her crush would like her, but maybe if she became a cat, her crush would like her more….. This is something that would only make sense to a middle school student.
This anime is goofy, but has some neat character designs and a few moving moments in it, but the main message gets muddled in an overly dramatic love affair.
Oh hey it's still Netflix month so you can catch this movie on there.

Podcast: Play in new window | Download
Subscribe: Google Podcasts | Spotify | Stitcher | RSS