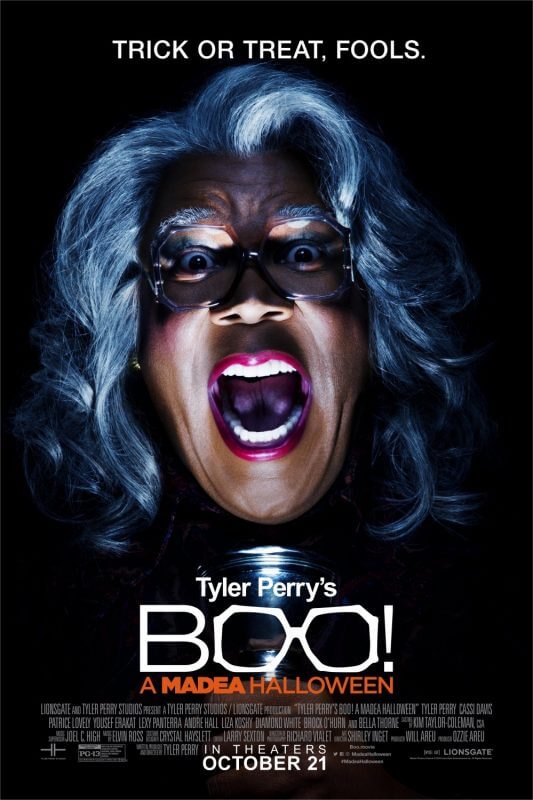 In the fourth episode of MAY-dea, the boys get a little help for Boo! A Madea Halloween. They are joined by Mia, who originally introduced them to the idea of watching Madea movies for an entire month. As you can imagine, she has a lot of explaining to do.
This episode and movie contain all your favorite characters. Aunt Bam, Madea, Brian and Uncle Joe all return to wreak havoc on a local fraternity on Halloween night. Just an upfront warning, there are no actual ghosts in this movie….. that we know of for sure.
Be sure to also watch our first Madea episode, Diary of a Mad Black Woman.

Podcast: Play in new window | Download
Subscribe: Google Podcasts | Spotify | Stitcher | RSS