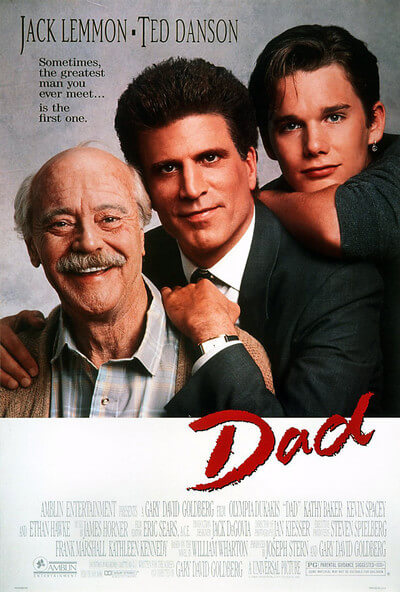 DAD!
HAPPY FATHER'S DAY. While you're out tie shopping for you D-ahd, listen to our podcast on the 1989 movie, Dad. It stars Jack Lemmon, Ted Danson, and Ethan Hawke! It's the movie that holds the record for the most dyads on screen ever! (citation needed)
WARNING: This movie may contain sympathy for your dad. So if you're trying to give the cold shoulder to your dad this holiday because he never bought you a lite bright as a kid, you better steer clear.
Otherwise full speed ahead on this podcast episode!

Podcast: Play in new window | Download
Subscribe: Google Podcasts | Spotify | RSS