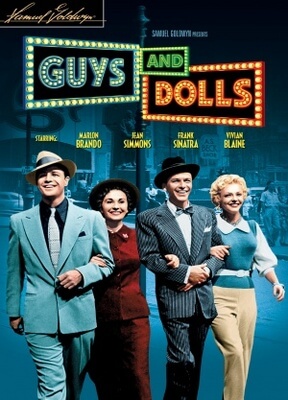 Let's start off May-usical with Guys and Dolls! May is now an entire month of musicals!
Guys and Dolls was made in 1955 and it shows. The movie follows two gamblers (sinners) in New York and the ladies they love. Even if they don't know they love them yet. Marlin Brando plays a wealthy gambler who suddenly made a bet that he can actually lose! Frank Sinatra plays a guy who runs a floating craps game and just maybe he can make enough money after one big score to finally marry his fiance.
Frank needs $1,000. Marlin has $1,000 and loves to bet. Frank bet Marlin that he can't get Jean Simmons to go on a date with him to Havana for $1,000. Hi-jinks and music ensue!

Podcast: Play in new window | Download
Subscribe: Google Podcasts | Spotify | Stitcher | RSS