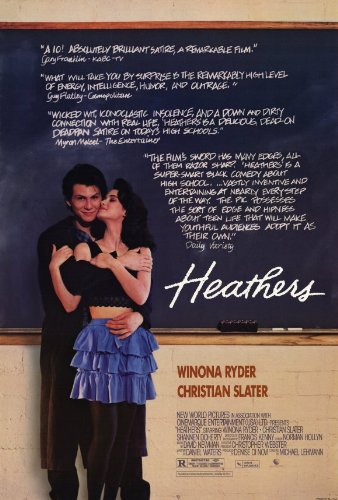 Lindsay joins the boys to talk about the classic teen dark comedy movie, Heathers. Winona Ryder and Christian Slater star in a movie about teenage angst, depression and just trying to survive the high school experience. Christian Slater plays the bad boy, but he's like REALLY bad. Winona Ryder tries to fit in with the popular ladies but hates it. All of the other characters have their own issues and their own goals they're trying to achieve. This movie doesn't exactly play well in 2018.
This movie is very similar to Clueless, but with a lot more blood involved.
Also, there's a TV show apparently and here's a screen grab of the Heathers.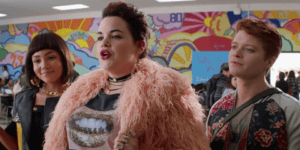 Content warning for suicide

Podcast: Play in new window | Download
Subscribe: Google Podcasts | Spotify | Stitcher | RSS