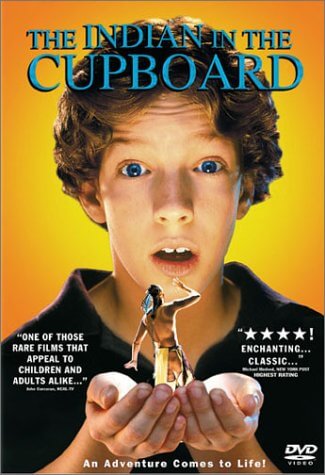 What '90s kid doesn't remember Indian in the Cupboard? I mean this Frank Oz movie was the hit educational movie you and your friends had to watch. What was surprising was the amount of detail that went into the "historical" accuracy of the movie. Also the fact that Ethan and Mike, despite owning the VHS could not remember a single thing about the movie.
What a weird concept though. ANYTHING you put into the cupboard comes to life? What would you put in the cupboard?
Also, Omri is a strange looking kid….but all little white boys look weird.

Podcast: Play in new window | Download
Subscribe: Google Podcasts | Spotify | Stitcher | RSS