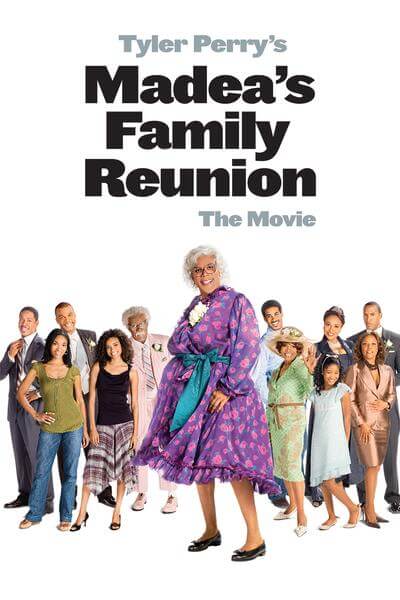 We decided to watch Madea's Family Reunion as a send off to the nightmare month that has been MAY-dea. Also, it's the sequel to the movie that started it all.
Don't worry nothing much has changed from his modern movies. All of the character's problems are because of a single tragedy that happened to them. Tyler Perry says, "Just get over it and all your problems and PTSD will go away! Also, respect your elders!"
This episode also contains Ethan's extremely well-researched biography of Tyler Perry. It's definitely not just a copy and paste of his Wikipedia page, but it does shed some confusing light as to who Tyler Perry is as a person.
The boys each also write their own Madea movie! Turns out the Madea blueprint can create wildly different stories despite using the same prompt.
Look we're just happy this nightmare is over….
Be sure to also watch our first Madea episode, Diary of a Mad Black Woman.

Podcast: Play in new window | Download
Subscribe: Google Podcasts | Spotify | Stitcher | RSS