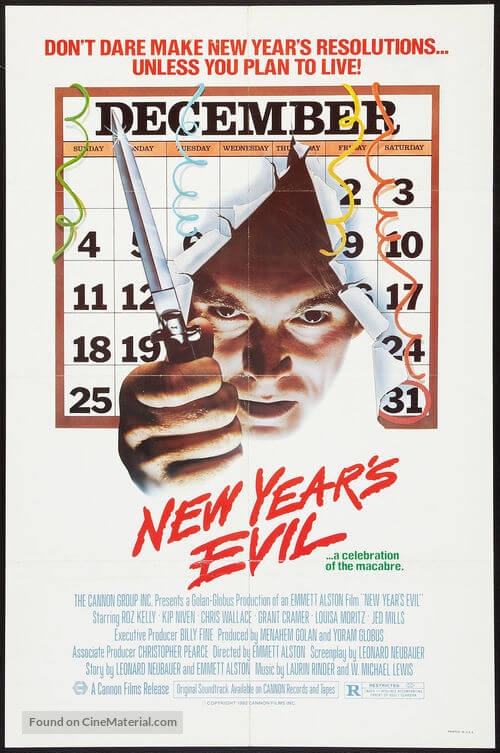 What better way to start off the new year than by watching, New Years Evil, a New Year's themed horror movie? It's corny but creative in its many weird kill scenes.
What if a killer liked to kill every time there was a new year celebration in different time zones?
Streaming now on Amazon Prime Video.

Podcast: Play in new window | Download
Subscribe: Google Podcasts | Spotify | Stitcher | RSS