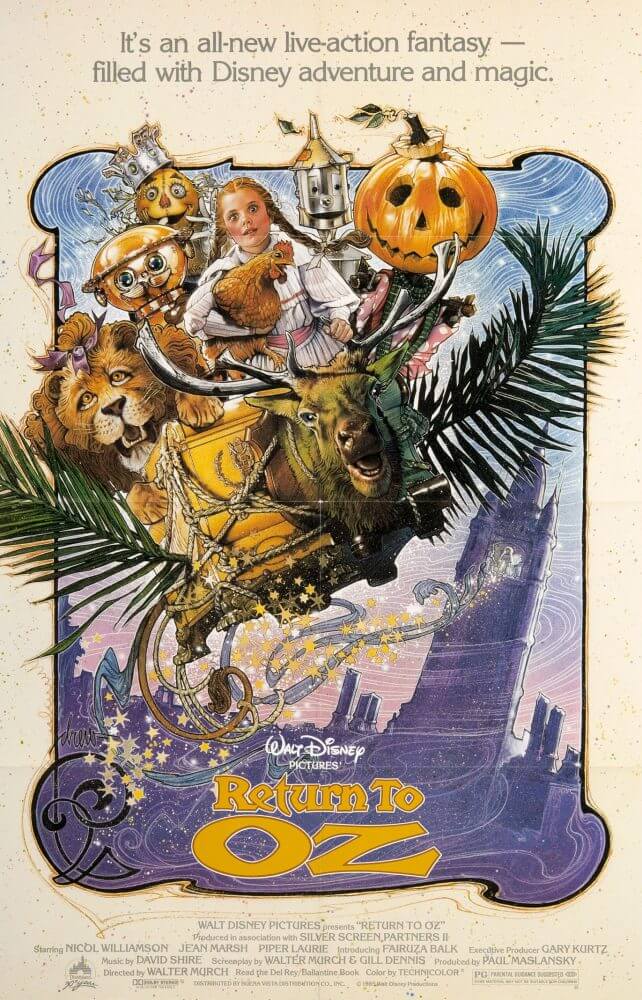 Return to Oz is as if Dorthey stepped into the Dark Crystal universe while walking down the yellow brick road. Dorthey returns back to the land of Oz after suffering massive PTSD from losing her home.
Made in 1985, this movie features a plethora of practical effects and claymation. It was hated by Disney and was a massive failure at the box office. But the sheer grim weirdness of this film allowed it to become a cult classic.
It's clear from the beginning this doesn't take many queues from the musical. Gone are the upbeat songs and "animals" represented by people dressed up in cute outfits. Instead, we get a lot of severed heads and electroshock therapy.
Ethan also gets to flex his knowledge on all things Oz related.

Podcast: Play in new window | Download
Subscribe: Google Podcasts | Spotify | Stitcher | RSS