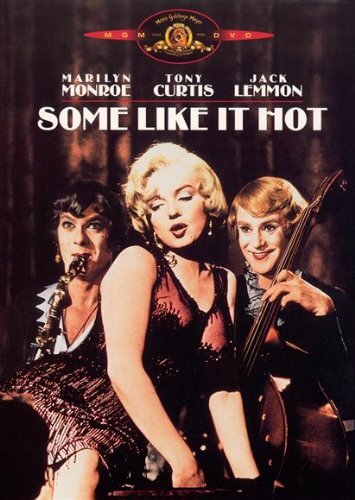 Some Like It Hot is a 60-year-old movie with crossdressing. You wouldn't think it would hold up to 2019's standards right? Clearly, even some movies portrayals of homosexual characters the '90s don't hold up today.
You may be surprised about how the movie portrays love and romance between the sexes. Sure it may not be progressive by today standards and cross-dressing is still mostly a vehicle for jokes, but by the end surprisingly Mike was won over by the movie's earnest portrayal of love.
Ethan just thought Jerry was a gross horny boy. Luckily, Some Like It Hot still oozes with charm at every corner. Just like this podcast episode! This is the first movie Ethan and Mike have seen starring Marilyn Monroe. Also, Jack Lemmon, in his prime, of Dad fame co-stars in Some Like It Hot.
Also content warning, the guys talk extensively about little people orgies and sucking on mint-flavored toothpicks.

Podcast: Play in new window | Download
Subscribe: Google Podcasts | Spotify | Stitcher | RSS