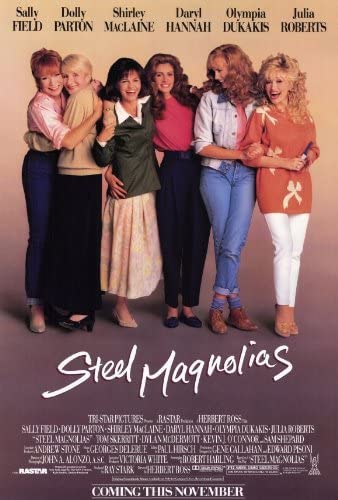 Steel Magnolias has been on our watch list since we started the podcast. It's time to finally dive into a movie that's bound to make anyone cry…. unless you just watch the first half.
The movie fits weirdly well along with our episodes of My Girl and Fried Green Tomatoes, movies made in the late 80s or early 90s set in the 50s when times were worse/better for some. Writing this out now, I realize it's kind of similar to movies in the 2020s being nostalgic about the 80s.
If this trend continues… expect to see some 90s movies coming out from Netflix, Disney, and whatever media companies remain after COVID ends.

Podcast: Play in new window | Download
Subscribe: Google Podcasts | Spotify | Stitcher | RSS