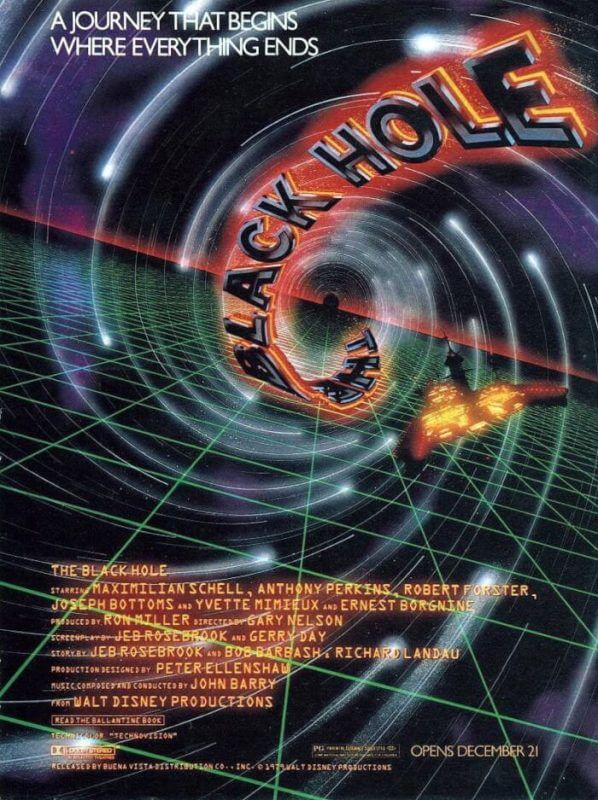 The Black Hole was one of Disney's last forays into live-action filmmaking. It was also the most expensive film ever to be made at the time and the first Disney movie rated PG. Sadly, when you're trying to combine Star Wars and 2001: A Space Oddessy, both ingredients come out half-baked.
This is a movie Disney you think Disney would love to forget about, but actually, there are talks of a remake. To be fair, I don't think anyone has of this movie outside true hardcore cinephiles and Disney nuts. Plus the movie basically has no plot so you can make it about anything.
To be honest, this movie should be just straight up forgotten. It's no Mary Poppins or even Bed Knobs and Broomsticks.

Podcast: Play in new window | Download
Subscribe: Google Podcasts | Spotify | Stitcher | RSS