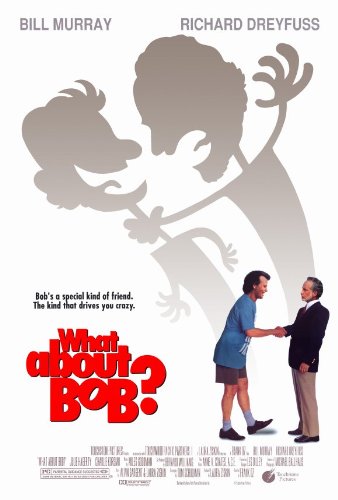 If you're enjoying a walk on the beach with a loved one or doing taxes alone on a Friday night, you should always stop and think, what about Bob? This is a weird screwball comedy straight from the '90s. This is back when going to a therapist was for seriously ill people. Not just for someone doing a routine mental health check-up.
The movie centers around Bob (Bill Murray) and his brand new therapist (Richard Dreyfuss). When his therapist goes away for a month on vacation, Bob faces extreme anxiety. Not so great for someone with separation anxiety.
What else was he to do besides go and find him???

Podcast: Play in new window | Download
Subscribe: Google Podcasts | Spotify | Stitcher | RSS