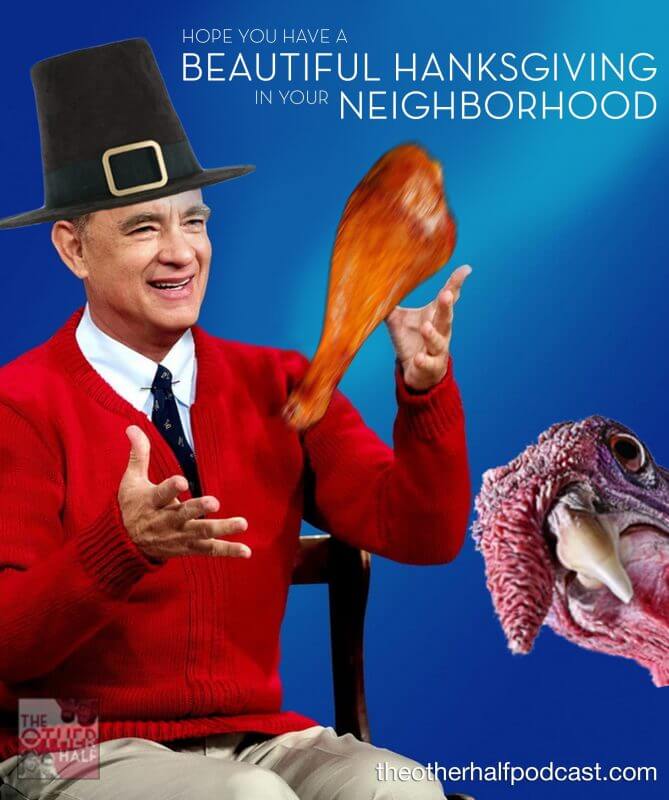 Perhaps, our podcast episode on A Beautiful Day in the Neighborhood went a little long, but we absolutely couldn't contain our love of this movie. A lot of biopics are dry, predictable and sappy. This movie, starring Tom Hanks as Fred Rogers, focuses on a jaded journalist, who doesn't quite believe Rogers is as good as he seems.
This movie takes a huge risk by framing the story as an actual episode of Mr. Roger's Neighborhood, but it pays off in spades.
What a wonderful Hanksgiving it is to watch a quality, Tom Hanks' movie.
Check out our other Hanksgiving episodes:

Podcast: Play in new window | Download
Subscribe: Google Podcasts | Spotify | RSS